Hyper Founder Programs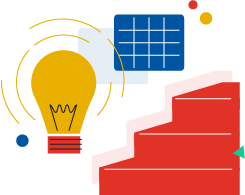 A. What we Do
Hyper Founder Program is a venture building program where we support your early stage business within the function of "Product Development / Team & Work Management / Go to Market Strategy. We act as a "venture partner" which is a combination of "coworker + mentor + coach + manager" that work hands-on with you to get things done.
B. What will you get?
You will get a dedicated working partner, working with the agreed time frame, who will work side by side with you & your team from planning, managing, and executing the activity needed to reach the target milestone. You will get the best practice, network, and framework that gathered in our 8+ year experiences of building an early stage business in various industries.
Lab Services
Telepath
We will act as your digital marketing manager which covers content strategy, graphic design, campaigns, and digital advertising.
Contact Us

Phantom
We will act as your CFO which covers regular bookkeeping, taxation, legal documentation, and initial hiring process at a fraction of the cost.
Contact Us

Metamorph
Coming Soon

Levitate
Coming Soon